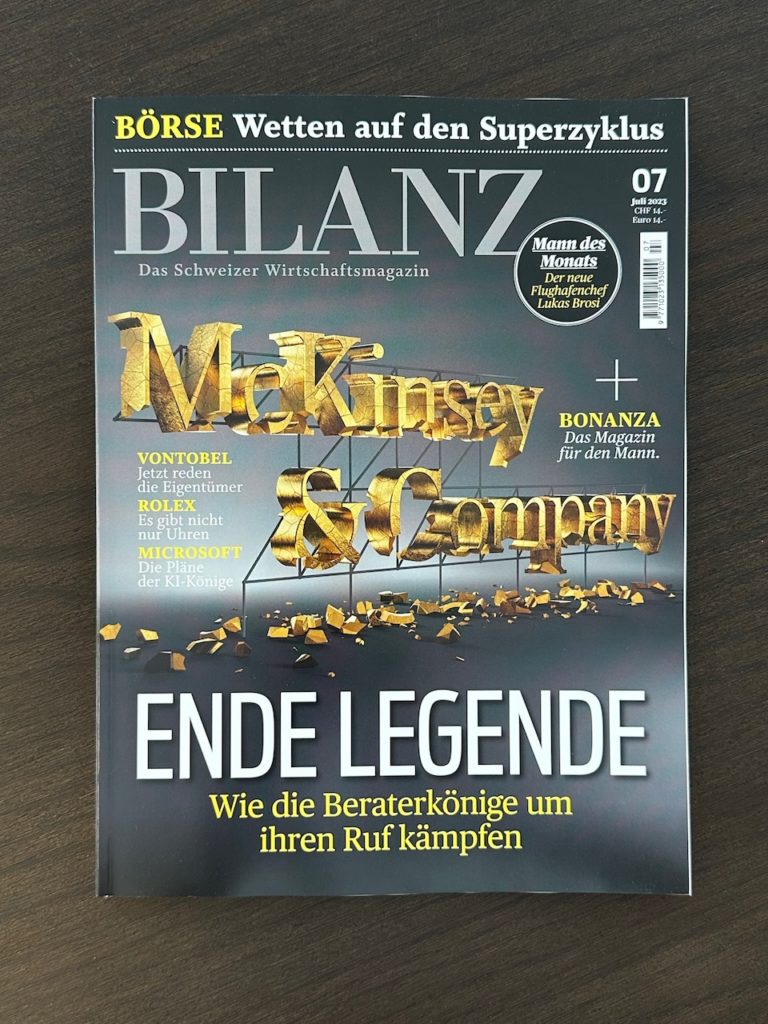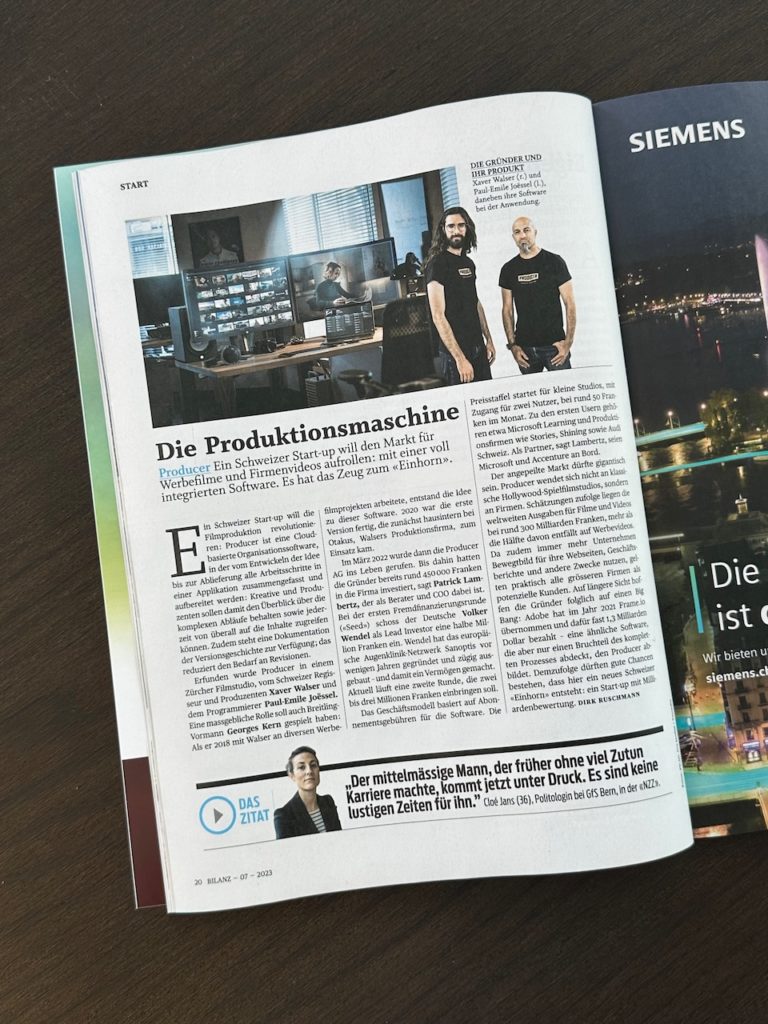 29.06.2023 – BILANZ – the leading Swiss business magazine – features PRODUCER in its July 2023 issue.  
Revolution in Film Production: The Rise of PRODUCER
"Switzerland has birthed a new game-changer in the media world: PRODUCER. This innovative start-up aims to transform the realms of advertising films and corporate videos through its fully integrated software platform. The potential? It's eyeing the stature of an industry "unicorn" – a start-up valued over a billion.
PRODUCER isn't just a regular cloud software; it's an end-to-end solution. From the inception of an idea to its final delivery, every step is streamlined and organized within this platform. Designed with the creative and producer in mind, it provides a comprehensive overview of intricate processes, ensuring professionals can access content anytime, anywhere. Additionally, its detailed version history documentation minimizes the need for revisions, enhancing productivity.
The origins of PRODUCER are firmly rooted in a Zurich film studio, born from the collaboration between Swiss director and producer, Xaver Walser, and programmer, Paul-Emile Joëssel. It's noteworthy that Georges Kern of Breitling played a pivotal role during its initial phase. In 2020, the software made its debut at Otakus, Walser's production company. By March 2022, the Producer AG was established, with around 450,000 CHF invested by the founders.
With its subscription-based model, PRODUCER caters to varied users. It's already used by giants like Microsoft Learning, along with firms like Stories, Shining, and Audi Switzerland. Microsoft and Accenture have also joined the fray as partners.
The potential market for PRODUCER is vast. While not targeting traditional Hollywood studios, it appeals to companies globally. As moving images become vital for web pages, annual reports, and more, nearly all major companies are potential clients. Given Adobe's acquisition of Frame.io in 2021 for nearly $1.3 billion, PRODUCER's broader scope suggests it might be Switzerland's next billion-valued startup."
Read the full article here: BILANZ – The Production Machine
Try PRODUCER: https://the-producer.io/plans/